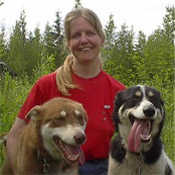 DOGGY DAY CARE / PLAY GROUPS / BETCO – DOG BEHAVIOR,/TRAINING, AGILITY & OTHER DOG SPORTS!












Claudia Sihler
CPDT-KSA, IAABC-ADT
Phone (907) 357-2521

1400 Regine Ave
Wasilla, Alaska 99654





Full Member

Approved Trainer

Member




BetCo 20-Year Anniversary Client Appreciation Day

JOIN US TO CELEBRATE 20 yEAR aNNIVERSARY
THE BETTER COMPANION !!!

Date: Saturday, June 18, 2022 - save the date!
Time: 10 AM - 4 PM
Bring your family and your friendly dog - free parking.

Free Hot Dogs for you and Puppuccinos for your dog!

Goodie Bags

for everybody while supplies last!

Free Door Raffle Tickets

for various items, including a free class or private lesson!

Meet our Staff

- ask any question about our daycare or dog training!

Agility Parkour

for your dog - supervised fun on our obstacle course!










Copyright © 2003 The Better Companion, All Rights Reserved
Website designed and hosted by
Alaska Web Designs