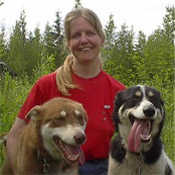 DOGGY DAY CARE / PLAY GROUPS / BETCO – DOG BEHAVIOR,/TRAINING, AGILITY & OTHER DOG SPORTS!












Claudia Sihler
CPDT-KSA, IAABC-ADT
Phone (907) 357-2521

1400 Regine Ave
Wasilla, Alaska 99654





Full Member

Approved Trainer

Member




Loose Leash Walking with a Gentle Leader® head halter



Mini Private Lesson

Offered about once a month. Learn how to fit, introduce and use a Gentle Leader® head halter on your walks. Mini 30-minute lessons with our instructor Rose. Just your dog, distractor dog can be provided if needed.


Copyright © 2003 The Better Companion, All Rights Reserved
Website designed and hosted by
Alaska Web Designs