Claudia Sihler
CPDT-KSA

Phone (907) 357-2521

1400 Regine Ave
Wasilla, Alaska 99654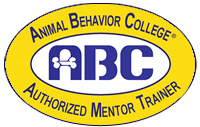 Full Member




Member


Doggy Day Care

Open Play Time

Products

Too much going on?
Would like your dog as tired as you in the evening?

Bring your dog to our daycare 1-2x/week! While you're at work, run errands in town, have handworkers at your home …

Tuesdays and Thursdays
Starting at 6 a.m.

Friday

Bring your dog to our supervised play times in the evening. We help your dog learning social skills, no matter if your dog is just young, shy or overwhelming to other dogs. Our play times are separated by size/ temperament and safe for all approved dogs.

Gentle Leader ®; Premier® Stop-Slip Collar; BRAVO® treats; treat dispense toys

Books: training in general or specific issues: barking, house soiling, fear, unruliness …

Special Events

Now is the time to think about giving yourself and your pet a great Christmas gift! Purchase a Gift Certificate or just go ahead and register for a fun class after the first of the year!

Thinking about a new puppy for Christmas? Put a collar, leash and Gift Certificate for a Puppy class under the Christmas tree instead of a 'live' puppy this Christmas and let your family enjoy the anticipation of choosing a new family member AFTER the busy holiday season ends and you have more time to devote to starting a new puppy off right!

Our Puppy School Package is a great way to get off on the right paws! Or, if you promised yourself a shelter/rescue dog this year – our Foundation class is the perfect place to get to know your new friend and learn the basics of companion dog training.

Classes

All our classes run once a week for full 60 minutes, with an additional 15 minutes in between allowing for switching over. We have some classes starting every month!

We offer classes for all pet dogs, starting at 9 weeks of age. Improve your dog's manners, using positive reward-based methods. Come to our agility or other sports classes to give your dog an outlet, no matter if you want to compete later or not.

Reward-based training works for any type of dog: assertive, shy, stubborn, active, reserved, unruly, overly smart, not so smart (they might only pretend

☺

)… Our training will improve your relationship with your dog(s) - your dog learning to respect and trust you and you becoming a better advocate for your dog's needs.

News

NEW CLIENT PORTAL

We have changed to a new software program specifically designed for dog training businesses. All new client and class registrations will only be possible through this new system. Only clients registered in this new program will receive the monthly newsletter or weekly practice updates. Don't be left out! Create a new client account with us now!

Does Your Dog Have C.L.A.S.S.?
Practice real-life skills in our CLASS-BA Course and then test your dog to earn a Bachelor's degree! B.A. skills include wait at the door, come and leashing up manners, loose leash walking and attention, meet and greet (people), leave it, wait for the food bowl, stay, and settle. This course is a 6-week class, with maximum 6 dogs. All exercises will be practiced in form of games and role plays, including some higher level (M.A., Ph.D.) exercises each week as well. Click here for details



Claudia is an "Affiliate Trainer" with Animal Behavior Network www.animalbehavior.net

Puppy Classes

Get your puppy off to a good start with our Puppy Packet. Save on Puppy 1 & 2

You are welcome to visit the facility any time before the class starts, to make sure you'll find it in time for your first class. You may always walk in during class times and even observe the class from the waiting area, until the instructor gets a chance to talk with you. Check the schedule for when the facility is open for classes or other events.